Our Christmas party was held on 8 December at the Golden Corral on St. Lucie West  Blvd. We had about 45 attendees and a good time was had by all. The food was plentiful and tasty.  at Tail Gators Bar and Grill.
You can download these pictures and then enlarge them  to 640×480 Pixels and print them. Or you can contact Ron Schmidt ([email protected]) and get picture files emailed to you.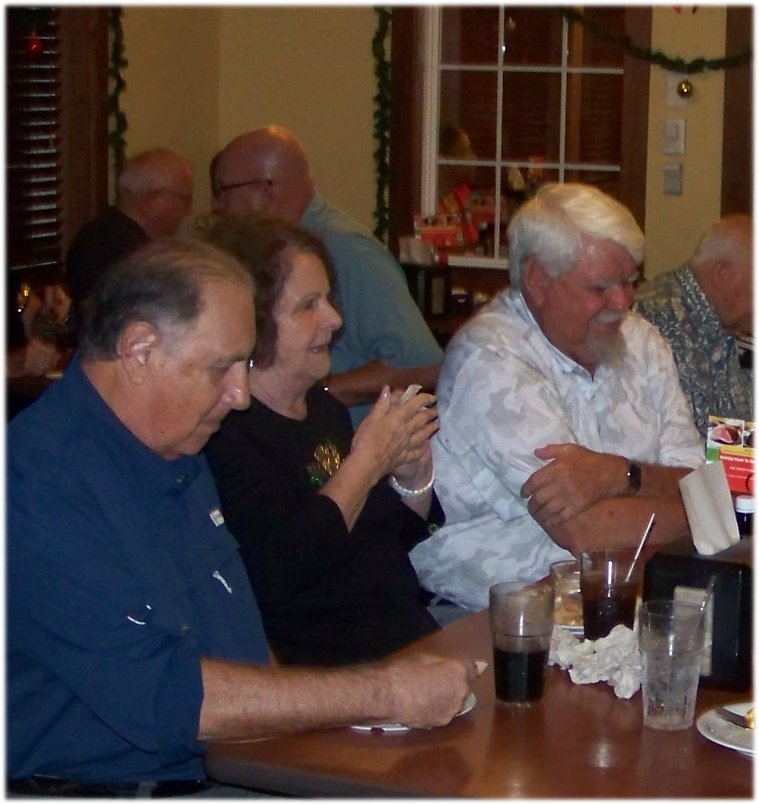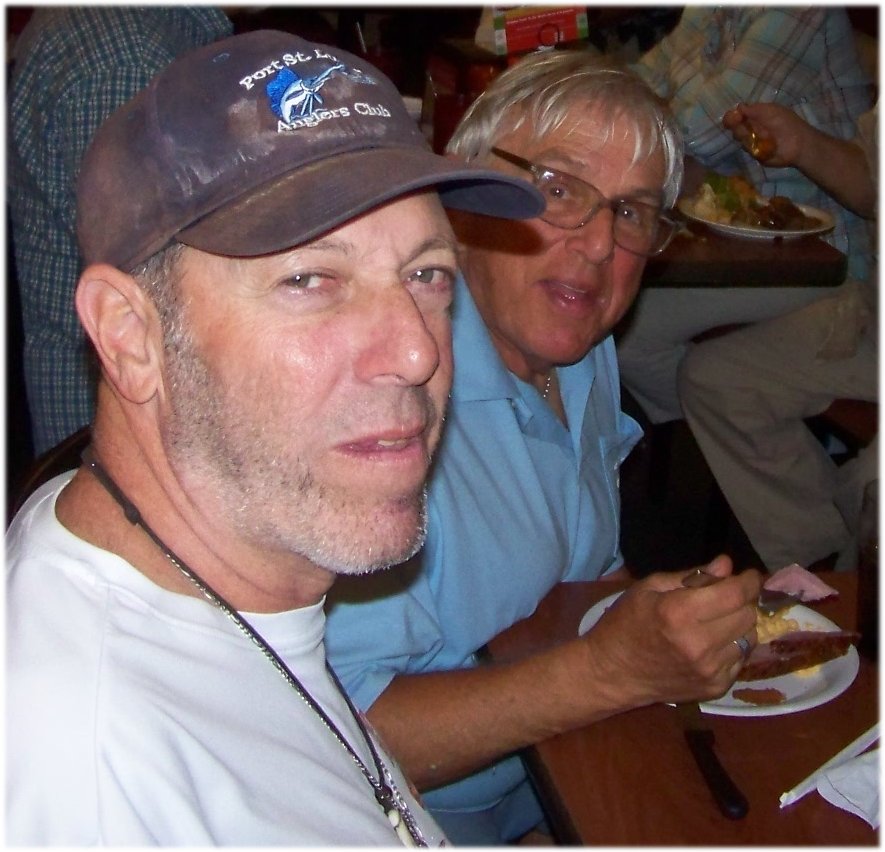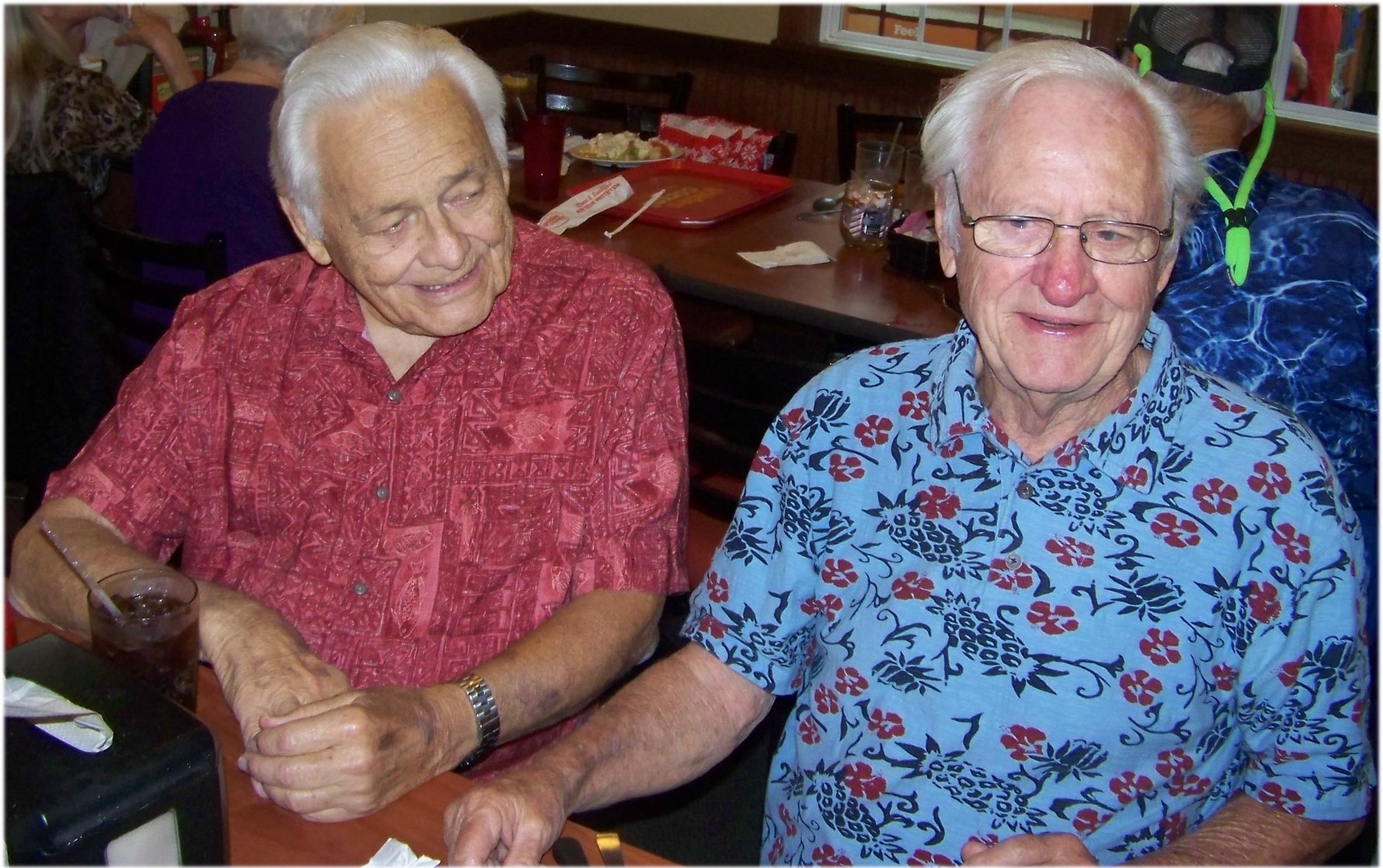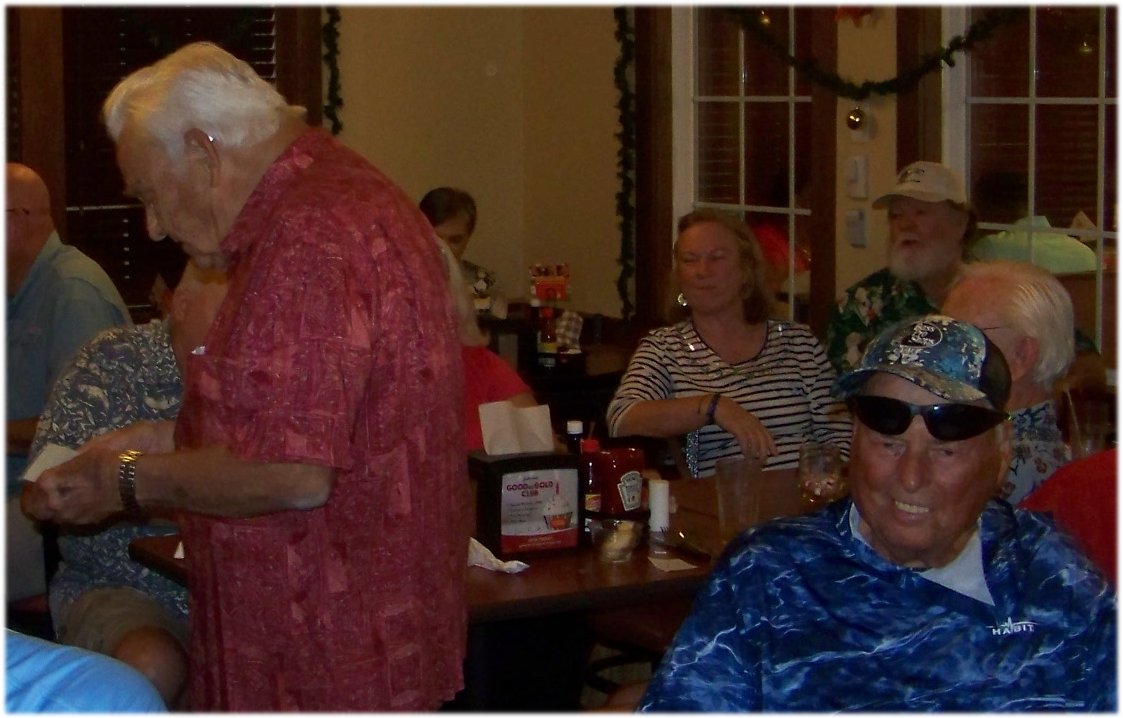 Two happy people.                                   Frank Z announcing the result of the club election.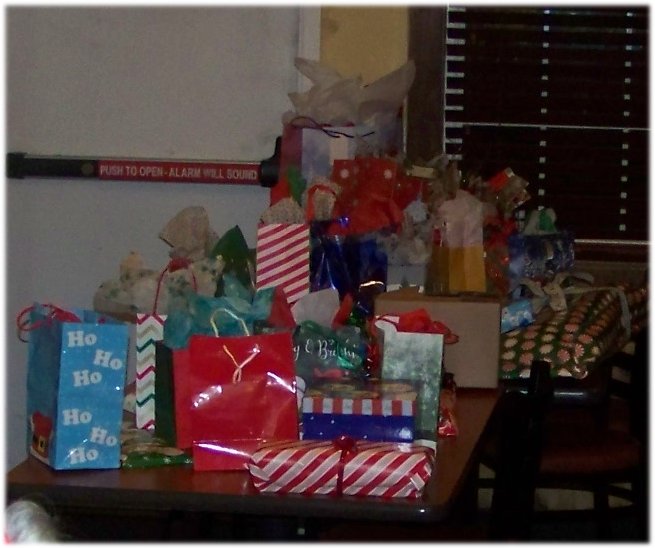 The Gift Table was full.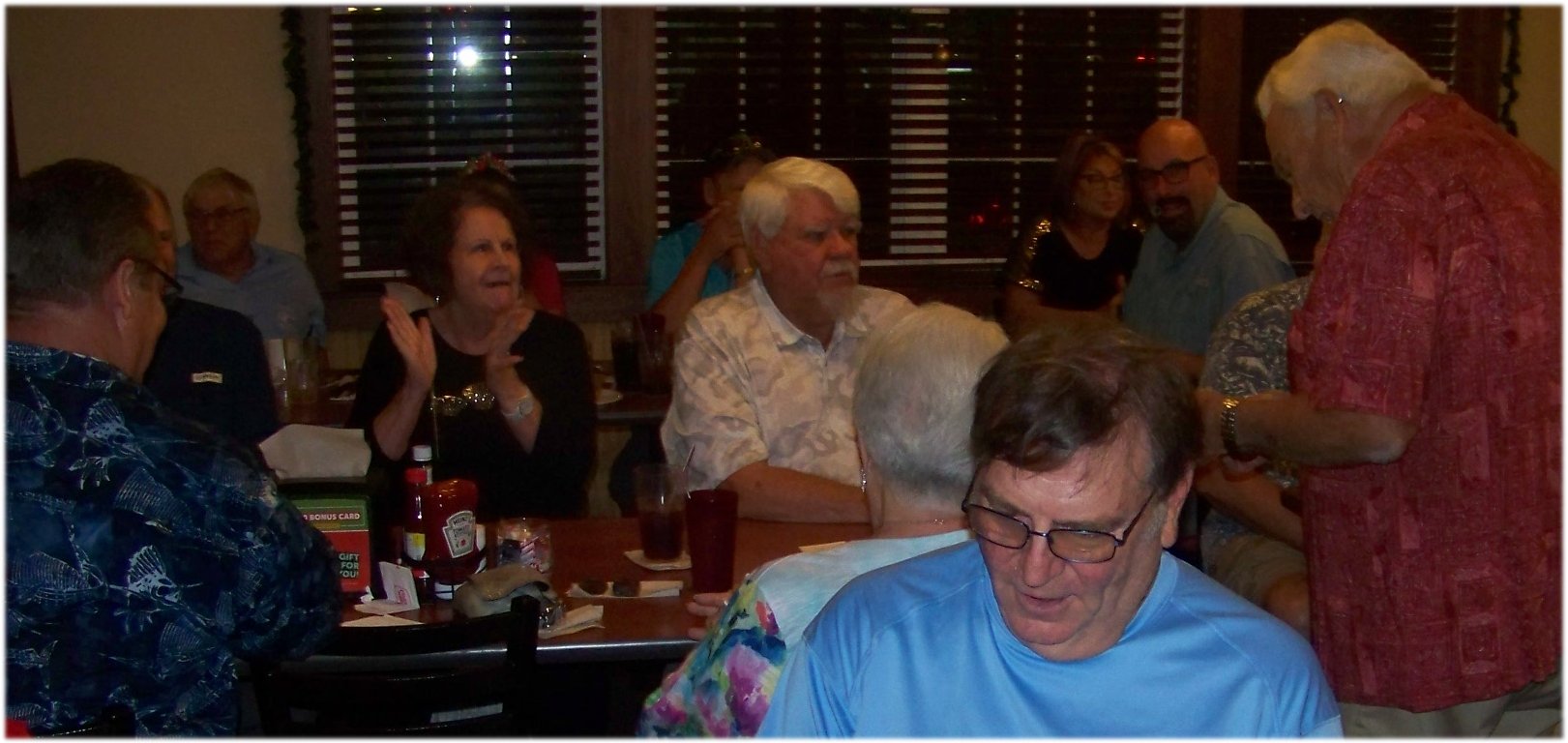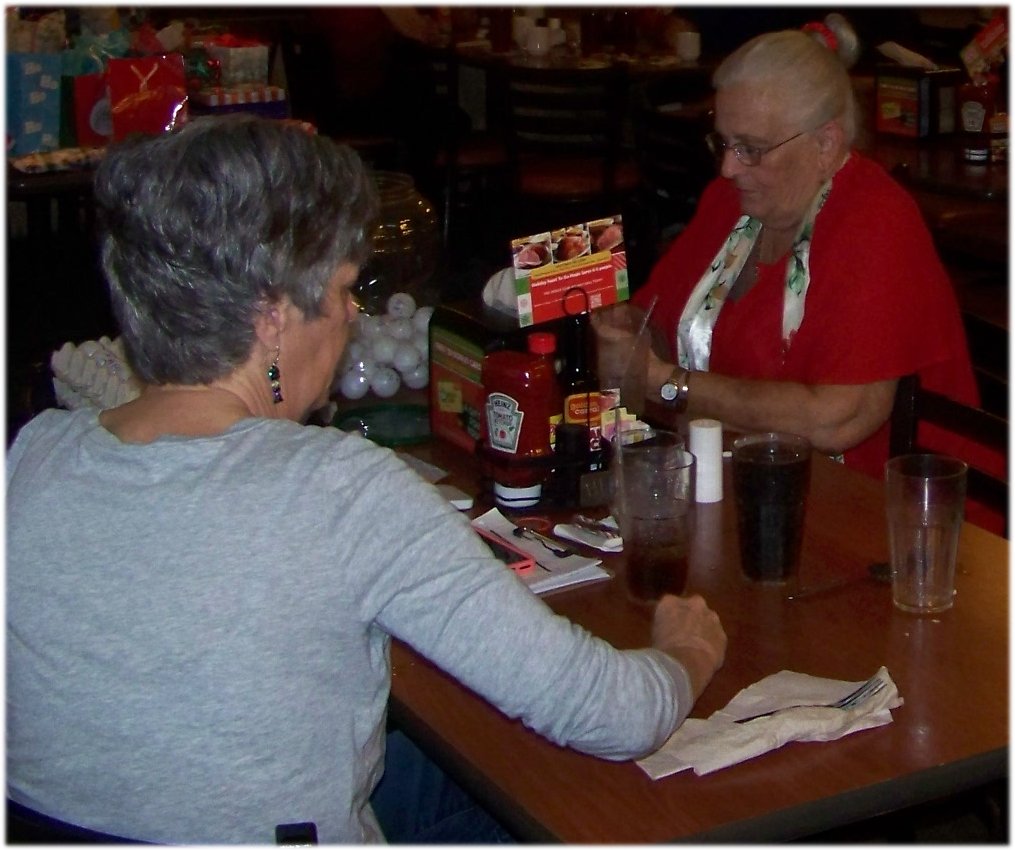 The two Party Planners.