PSL Anglers 2021 Kid's Fishing Tournament
was held 27 March 2021
at Port St. Lucie Botanical Gardens
2410 SE Westmoreland Blvd, Port St. Lucie, FL.
Registration Began at 8:00 AM
Age groups are 5 – 11  and 12  – 15
Fishing Classes were held for the contestants who desired to attend.
Fishing Tournament ran from 9:00 AM to 10:30 AM.
Award Ceremony  was from 11 AM until Noon
Kids received a T-Shirt. Fishing rods were

 available as needed.
We wish to thank our sponsors, without whom this event would not be possible.
Plans are being made for the 2022 Kid's Fishing Tournament.
Additional information will be provided as it becomes available
For additional information call
Paul Lynch (561) 577 7698
or Mary Lou Cannata (772) 337-9888
These are some of the People  whose donations helped to make the kids's Tournament possible. We ask you to patronize their businesses.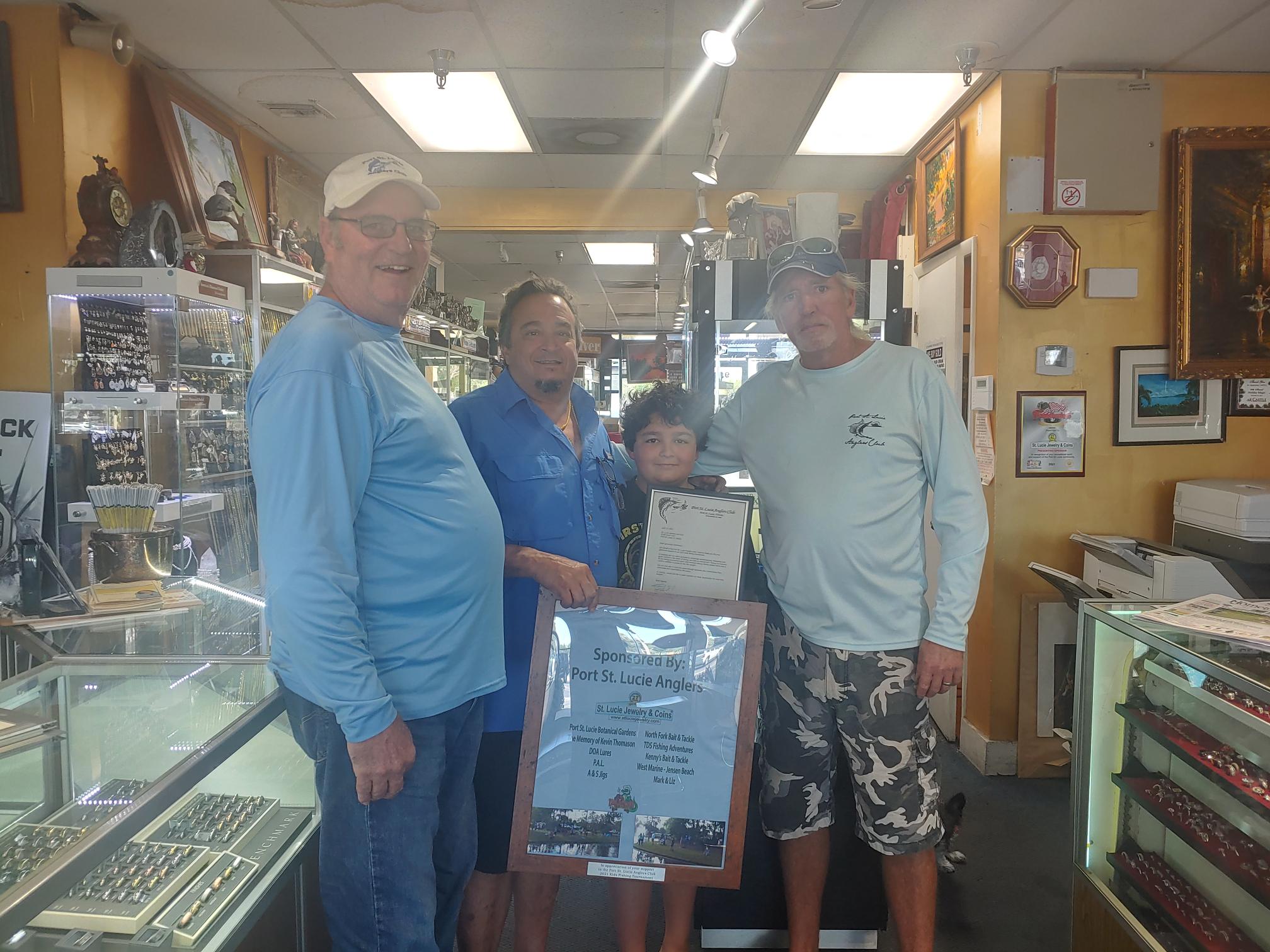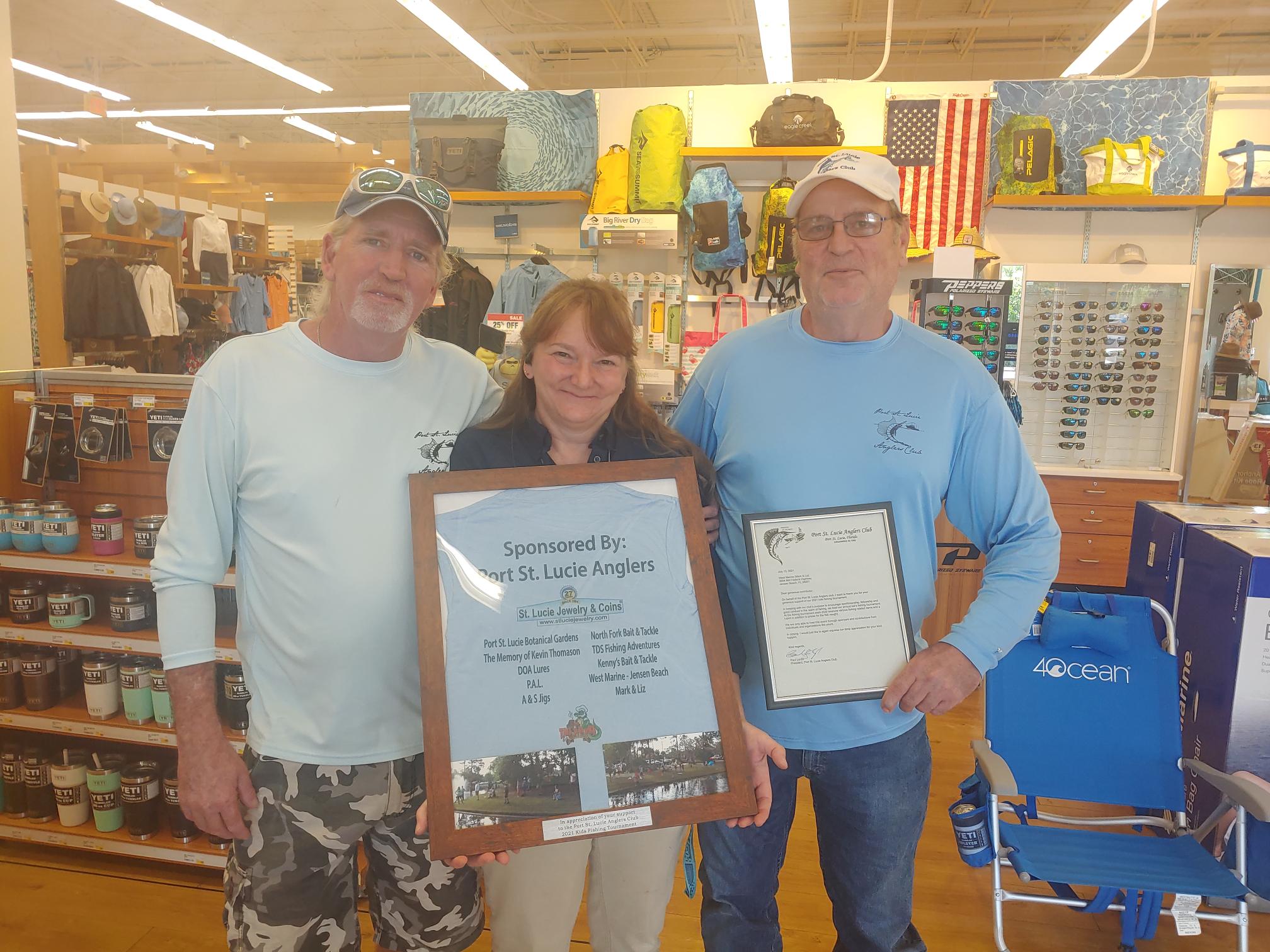 Hawk Levy, Port St. Lucie Jewelry & Coins         Liz Scanlan, Mgr, West Marine of Jensen beach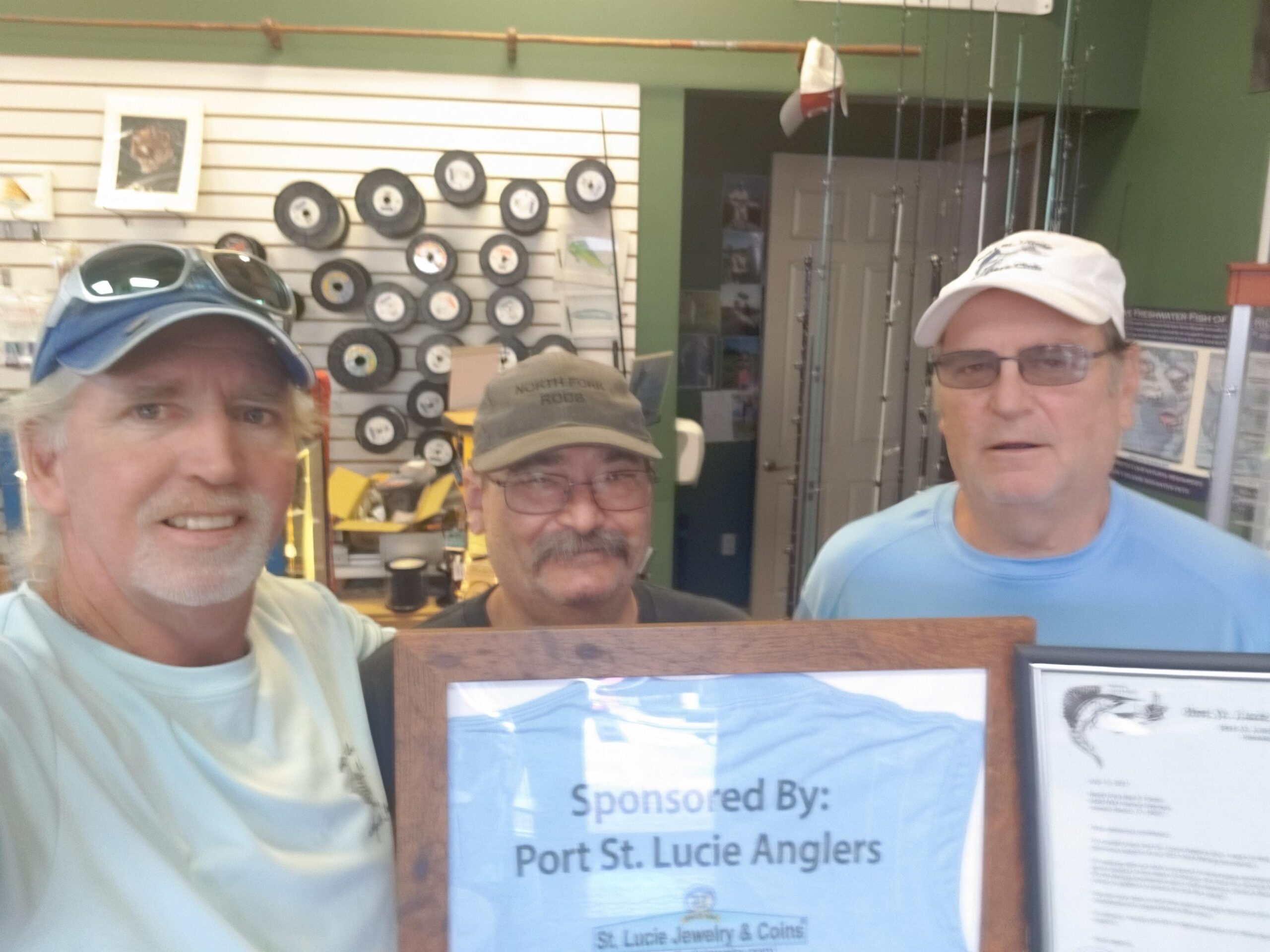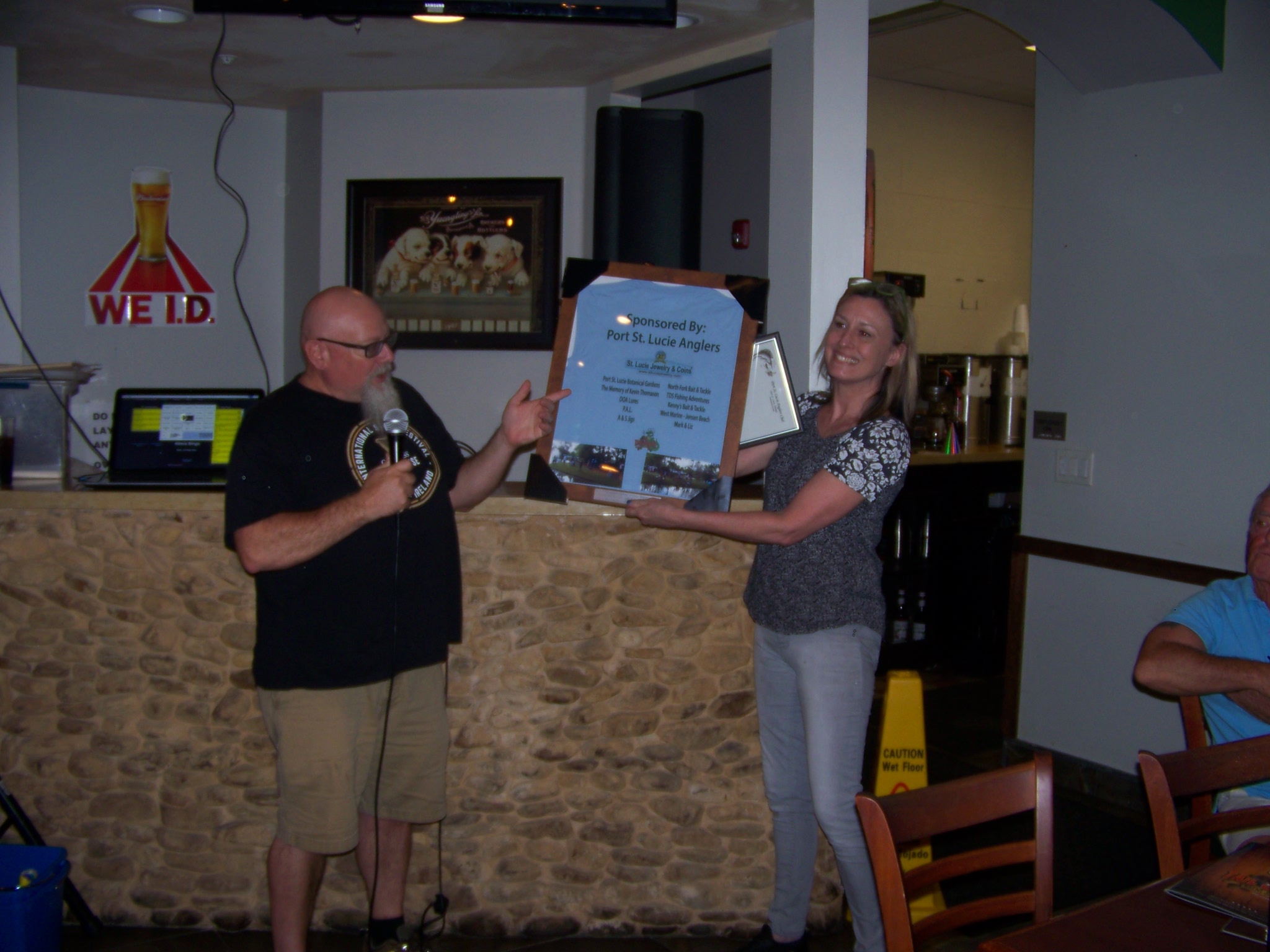 Steve Keller, North Fork Bait & Tackle                  Danielle Fisher, Tail Gators
Go to Top of Page        Go to Special Events Page      ]Go to Home Page